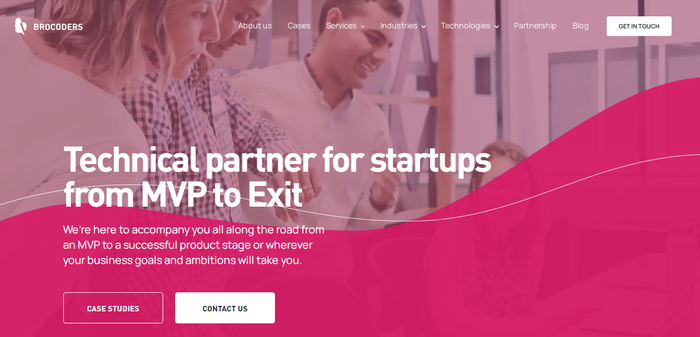 Brocoders is a web and mobile development company that has been creating and implementing high-quality tech products for over 7 years. We provide end-to-end development using the latest top-notch technologies that allow us to build scalable and flexible web applications in a timely and cost-effective manner. We make digitalization easy for you.
We've completed 70+ projects of all sizes for businesses worldwide:
SaaS and ERP systems, internal management platforms,
Interactive EdTech and LMS projects,
MedTech and digital health platforms,
B2B, B2C, P2P marketplaces,
Blockchain projects.
You can anytime contact us to request an estimate for your project or get a free consultation from our specialists. We are pleased to be the digital partner you can rely on.
Drop us a line and let's talk about things that make this world better :)
talk@brocoders.team
or book a call with our tech expert