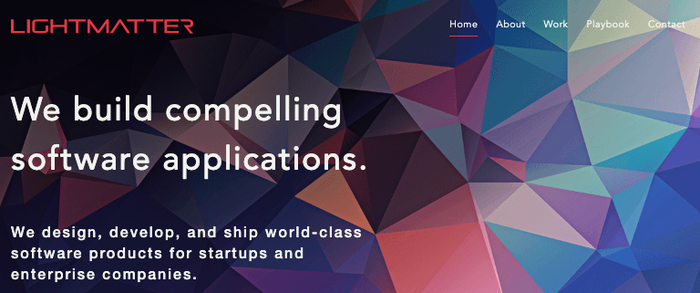 We design, develop, and ship world-class software products for startups and enterprise companies. 
We're experts at designing and developing the highest quality software applications.
We help entrepreneurs and companies at any stage (startups to Fortune 500) and with any kind of software project. Whether building a Web or Mobile App, API, CMS or static website, we're the ideal team to partner with.
As a group of talented in-house developers, designers, and software strategists, we live to design and write quality code. Our company was founded in 2013 by Greg Hausheer and Ben Beecher.