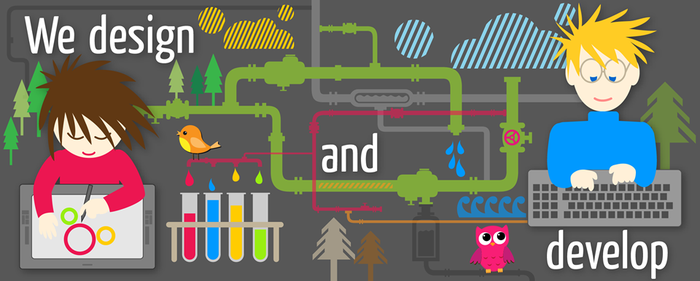 We are a small, agile team with a passion for good software, design and art that has been serving clients from across the world for 15 years. Our clients range from small startups to large multi-national corporations.
In every project we take on our aim is to not only fulfil client expectations but to surpass them. This approach has worked quite well over the years and we can now pride ourselves with many long-term relationships with our clients.
Our Services
From day one our primary focus has been on the development of web applications and web sites that balance functionality and design in a unique way. 
We consider software primarily a tool for the job and we are not "religiously" inclined when it comes to the choice of platforms: depending on your requirements we can deliver in .NET, Ruby on Rails and django - with django CMS being our tool of choice for CMS projects running on Linux.
In addition to our development and design work we are available for consulting and training where we gladly share some of our insights gained while working on projects of all sizes over the years.
Come visit our website at www.netspectrum.de. We're looking forward to meeting you!